NUMERO RIVISTA N°38/2010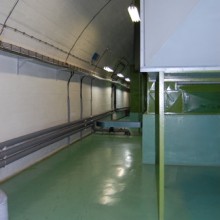 For the first time ever the Council of Europe has awarded the CECEL label to a country from our region. The CECEL (Council of Europe Cultural Event Label) label is given only to a few exceptional projects and in August 2009 the committee selected three out of 18 candidates.
NUMERO RIVISTA 42/2011
Trascriviamo il testo in italiano dalla rubrica "Video Pool-immagini in movimento sul confine fra arte e documento", di "Undo Net" (una rivista on line che è una vera e propria creazione di Chiarandà), l'intervista a Boris Groys, docente di Filosofia e Teoria dell'arte all'Accademia di Karlsruhe, curatore del Padiglione russo alla 54 Biennale di Venezia...